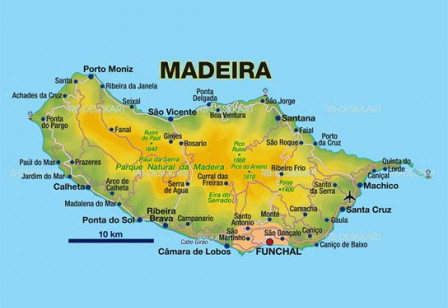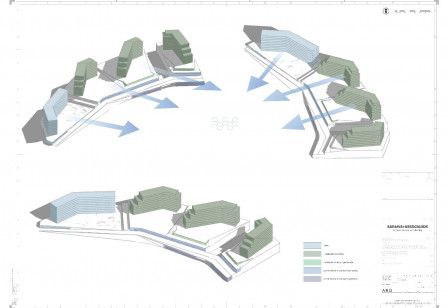 Investment Opportunity
"Praia Formosa" has one of the largest beachfronts on the island of Madeira. It is the last substantial undeveloped piece of land available for building on the Funchal waterfront. The very gently sloping, south facing property for sale at "Praia Formosa" ("Beautiful Beach") has been privately owned for almost 80 years and covers 64,540 sqm.
The land is located 4 km to the West from the centre of the capital Funchal and right on the Atlantic Ocean, the beach stretching 450 m. Building permits for a total of 48,405 sqm above ground (plus terraces and balconies) for Hotel(s), Residences and apartments, as well as parking for 500-600 cars, are expected in Q3/Q4 of 2022.
The Island
Madeira, total size 801 sq. Km, is renowned for its mild, subtropical Atlantic climate. Max. width 22 km, max. length 57 km, highest elevation 1861 m (Pico Ruiva). 700 km from the African/Moroccan Coast.
Cristiano Ronaldo International Airport is 13 km from Funchal. Flight times from Lisbon 1h40', Paris 3h40', London 3h45', and Frankfurt 4h10'.
Infrastructure and services (health, financial, etc.) are all excellent and Madeira has benefited from EU investment. 2/3 of the islands surface is a National Park including the indigenous laurel forest, Unesco World Heritage since 1999. The island also prides itself particularly on the interesting and wide variety of landscape. Two internationally renowned golf courses (Santa Serra and Palheiro) plus one on neighbouring island Porto Santo, designed by the late Severiano Ballesteros.
Madeira is considered one of the safest destinations in Europe (clean water, clean air, very low crime rate). Its regional governments handling of Corona has been exemplary and pioneering for the whole of Portugal. During that period, it has also become home to quite a few digital nomads and its government has ambitious goals in the area of digitalisation, under-water drones, high-tech, etc.
Tourism continues to be the main stay of Madeira´s economy.
Madeira has won the "World' s Leading Island Destination" award for the last eight years running.