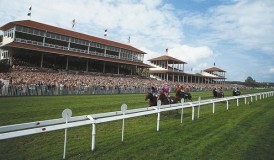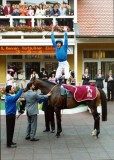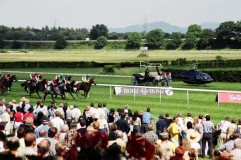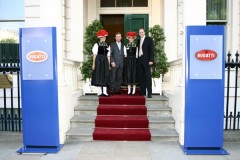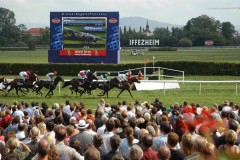 Bunker applied its know-how and expertise to the thoroughbred racing at The International Club and the International Horse Racing in Baden-Baden, the most important meetings in Germany.
This traditionally high profile event was transformed and introduced modern sports marketing standards in all areas: sponsorship structure, hospitality and public areas, catering, media as well as building a professional operating team for the rights holder, the International Club of Baden-Baden.
Baden-Baden hosted many captains of industry and household names as guests for the first time by way of example the former Chairmen of Emirates and HSBC and the well known and respected English owner Robert E. Sangster as well as the world famous legendary jockey Lester Piggott.
The culmination of this assignment was Bugatti's long-term sponsorship of the "Bugatti Grosser Preis of Baden in 2003". This sponsorship by the wholly-owned subsidiary of Volkswagen was for €1,000,000 annually and represented next to the "Qatar Prix de l' Arc de Triomphe" the most valuable sponsorship deal in thoroughbred racing in Continental Europe in recent history.