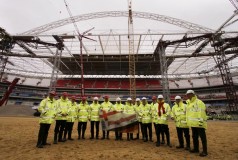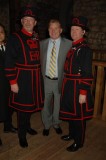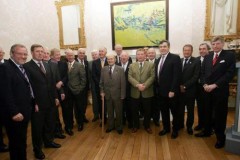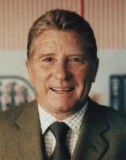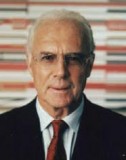 On the occasion of the FIFA World Cup 2006 in Germany, Bunker created the concept of "Heroes 66" in association with H.E. the German Ambassador to the Court of St. James in London.The idea was not only to promote in England, football's mother land, the forthcoming World Cup 2006 to be held in Germany but also to create – after exactly 40 years and in the year of the World Cup – the official reunion of the players and officials of the World Cup Final of 1966 held at the historic Wembley stadium.
This was the first time that players from the opposing teams of England and West Germany had met officially since 1966. It was an emotional time for those who attended and many of the former players were reduced to tears. One of the linesmen from that famous Final in 1966 travelled from Prague to be part of this memorable event.
Features exhibited at the residence of H.E. the German Ambassador in London included the crossbar of the original goal posts (borrowed by kind permission of the Wembley museum) as well as a one square meter piece of turf of the new Wembley stadium which at the time was still under construction and was visited by the Heroes during their trip.
The official dinner at the Tower of London was hosted by Her Majesty's Crown Jeweller, followed the next day by a lunch hosted by the Rt Hon Gordon Brown at Downing Street as well as a reception for some 600 guests in the German Ambassador's residence in the evening.
Another cultural and artistic highlight of the two day event was the collection and exhibition of "Heroes 66" Polaroid portraits created during the event itself. Participating former players, such as Sir Bobby Charlton and his brother Jack, Franz Beckenbauer, Helmut Haller and Uwe Seeler were given the chance to have their portrait taken by Mr Conny J. Winter, an internationally renowned photographic artist.
Photographs were taken with the largest Polaroid Camera in the world (requiring a van for transportation) on polaroid paper the size of 60x55cm. Each of the photographs was individually autographed by the player in question and the artist. "The Collection of Heroes 66" is a lasting souvenir of an historic event. Only two sets of photographs comprising "The Collection of Heroes 66" exist.